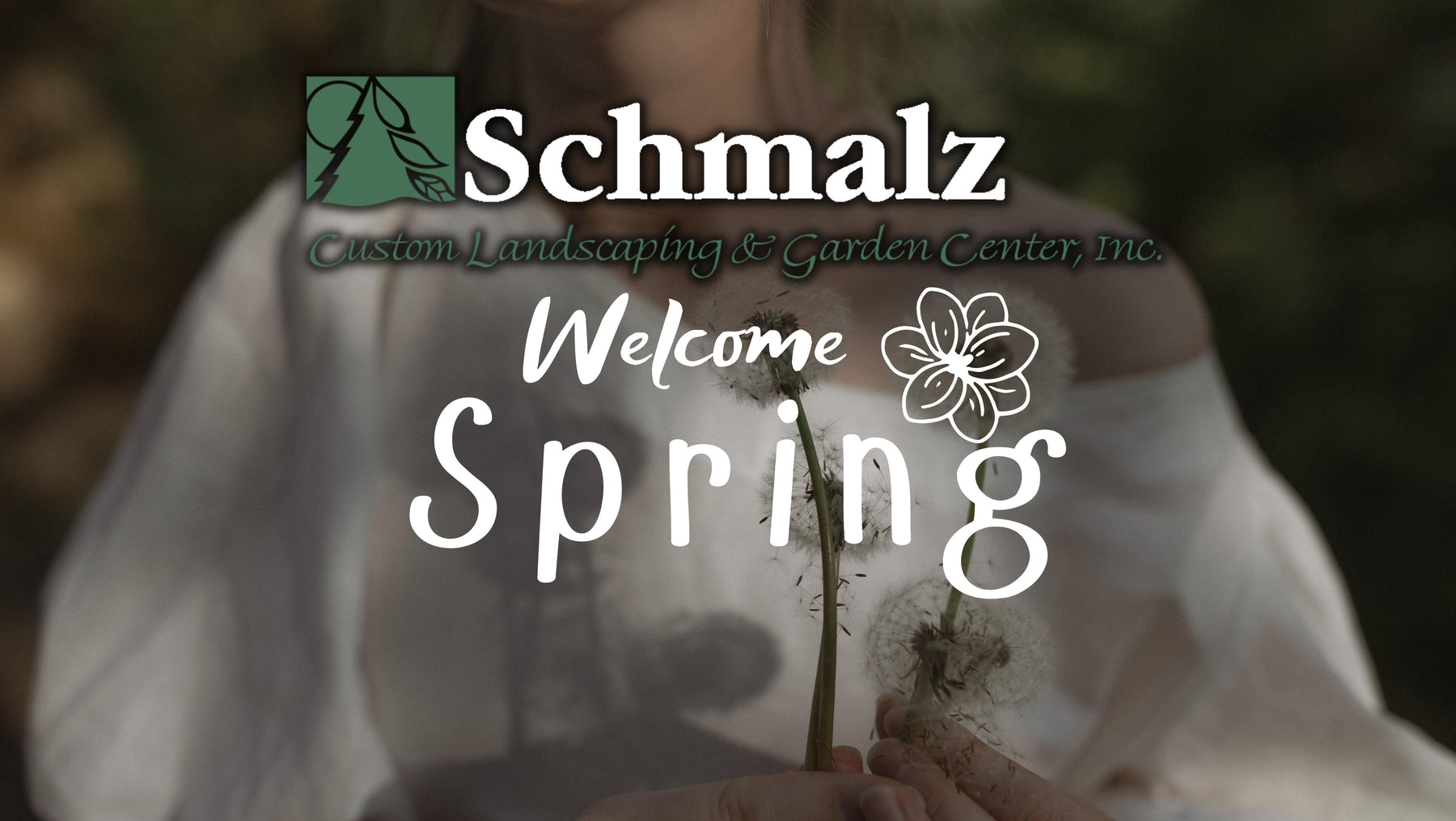 Spring Has Sprung!
We had quite a bit of rain here at home and maybe a bit less at the shop in Appleton.  Although cold and miserable the spring rain is needed and will not only help give plants a good drink it also will help maintain our lake and water levels. Like good ol' Wisconsin always is this time of year we get a slight taste of the coming warmth followed by another visit from old man winter. Looking at the upcoming forecast in the next week it looks like we will still be pretty cold. 
If you're itching to get out into your 
gardens, lawns and landscapes there are things best suited for this early in the season. 
-Right now we don't want to rake! The lawns being this wet and still frost in the soil will potentially cause you to damage the lawn. So let's leave this until we dry out a little and get a few warm days.
-We can and should also pick up any debris that has collected in our yards over the winter months. Twigs/Branches, leaves and pinecones can and should be picked up.
-We can begin prepping our veggie gardens as well. Top dressing your garden with composts, peat and organic garden soils before you are ready to till and plant allows for the new nutrients to soak into the old soil below. So when you do till/ plant the garden the nutrients will be more evenly distributed. All of these mentioned products are available here at Schmalz! 
-AND very soon you can start considering planting some of those cold weather crops. Spinach, peas, lettuce to name a few. Seeds are available in the Garden Center.
- Rabbits and other varmint can be very damaging to our gardens and landscapes. These varmint can often find the fresh young shoots of new spring growth of spring plants highly desirable. 
This year we do have several options of repellants, many being pet safe to help keep these critters from causing damage. Now is also a good time to inspect for damages that might have occurred over the winter. 
We are working hard at the garden center to bring you a great selection this season and look forward to seeing you all VERY soon! We are also currently accepting online orders. As well as populating our website with more and more daily. Check it out!